Weng Chung Wedding Dinner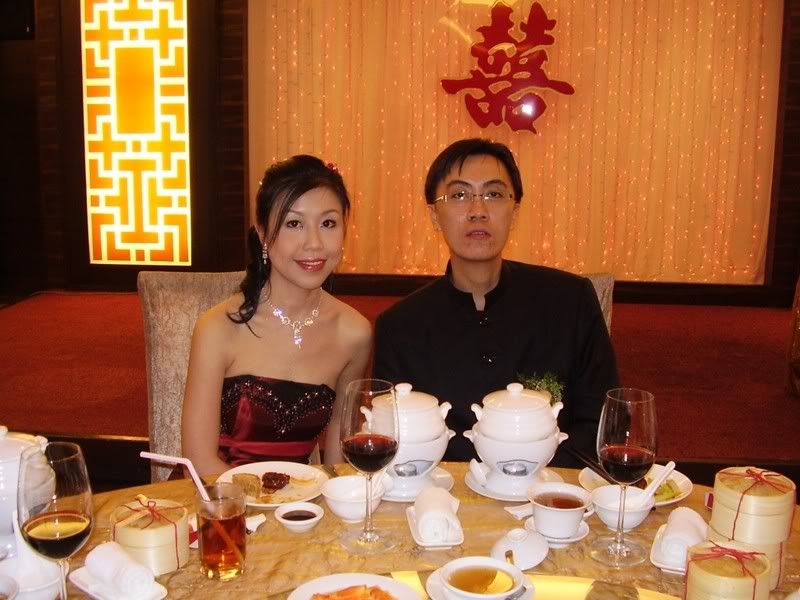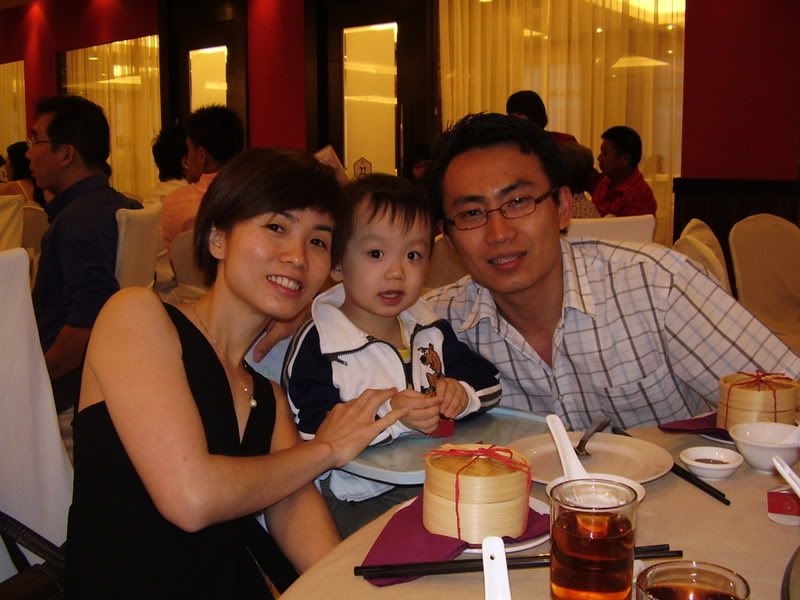 Finally he lost his freedom!

Wedding diner at Imperial Palace Restaurant at Puchong on 6th July 2008, 2 days after his 32nd birthday. His wife if i am not mistaken is 5 batch junior of us!

Too bad, only four (4) B2K attended, that is of course me and PL, TBK and Wai Kong. KJ last minute sick (i think he went to K.J. stadium kot?) and can't attended. Chee How's wife not feeling well, so not attended as well. B2.001K has 3 representatives, Ang, Kok Mun, Sook Foong. The rest were super junior of us la. Oh, Lisa Ong did attended as well, all the way from S. Petani!

As usual, TBK flirting around...... you know la, his style never changed for 10 years and he is still using it...... And as usual, we have the jean with t-shirt Wai Kong plus sport shoes that also never changed since we knew him more than 10 years ago.

Oh more thing, he (Weng Chung) can't drink at all! You know, AT ALL!!!!! He looked like "Kuan Kong" after drank a small glass of wine, bottom up!

Congratulation to Weng Chung and time to produce!